American Idol 2014 is about to end, possibly forever, and in honor of the finale week for season 15, we decided to take a look back at some of our favorite performances of all time on the show. We aren't going to include anything from this season as we don't want to seem biased toward any of the 2016 contestants.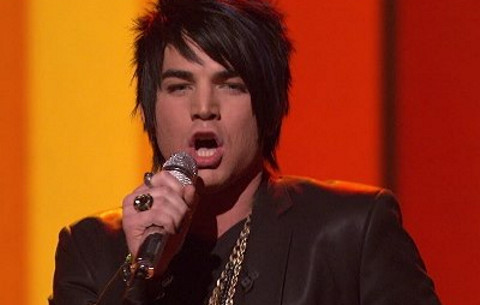 I've been watching American Idol since the start and I've been blogging about it here for the past few years, so I've got a ton of favorite performances locked in my memory. So I thought it would be fun to pull out all of my favorites and make a list. And it's the perfect time to do so as excitement builds for the season 15 finale!
14. Angie Miller, "You Set Me Free" (Season 12). Doing an original song is always a risky move, but it paid off hugely for season 12 singer Angela Miller. She quickly became a huge fan favorite and the various YouTube videos of the song quickly gained millions of views.
13. Jessica Sanchez, "I Will Always Love You" (Season 11). I always say "Don't do Whitney Houston." But someone always does it. And sometimes it's totally OK. Like when Jessica Sanchez paid tribute to the late pop star with her version of this hit. Jessica may have been the only reality singing contestant to ever do Whitney this much justice.
12. Chris Daughtry, "Hemorrhage" (Season 5). Chris is arguably the most robbed contestant in Idol history, but he's done just fine without the title. His version of this Fuel song was so well-received, he got an invitation from the band to become their new lead singer. He declined, of course, to form his own band Daughtry.
11. Phillip Phillips, "Home" (Season 11). Most finale songs in recent years have been laughable. Literally laughable (remember Kris Allen and Adam Lambert hamming it up over their horrible finale song?). But Phillip's coronation number was anything but. When he came out with this song during the finale, it was all over for runner-up Jessica Sanchez. And the song has had huge success since the show, which is very  rare.
10. Elise Testone, "Whole Lotta Love" (Season 11). I have to say, season 11 was a pretty solid season. Elise had some ups and downs, and this was her biggest up. In fact, I think it was the best performance from the season. Which is why it places higher than Phillip and Jessica on the list.
9. Clay Aiken, "Bridge Over Troubled Water" (Season 2). Clay was quite the fan-favorite, but somehow lost to Ruben Studdard. I thought he had it in the bag after his emotional and flawless performance of this classic.
8. David Cook, "Billie Jean" (Season 7). Ah, the battle of the Davids. My favorite David won. David was my favorite because he was so versatile. And he transformed every song he performed into his own. He had so many greats ("Baba Riley, "Always Be My Baby") that it was hard to pick one. But I think Michael Jackson's "Billie Jean" is it. Or maybe it's "Always Be My Baby" by Mariah Carey. No, "Billie Jean." Yeah, OK.
7. Carrie Underwood, "Alone"  (Season 4). The only person who should be allowed to sing this song is Carrie. It's been covered countless times after she did it, but it's never been matched. It actually made my list of Idol songs that should have been retired.
6. Fantasia, "Summertime" (Season 3). Another song that needs to be retired because it can never be topped. No one sings this song like Fantasia. Her rasp and her deep connection to the music is what made this song great and her the season 3 winner.
5. Melinda Doolittle, "My Funny Valentine" (Season 6). Melinda, in my opinion, was the most consistent contest to ever compete on the show. She was never, ever off. Every sing week and every sing song was flawless. I thought she had the win nailed down, but something happened at final three and she went home. But not before she could leave behind the best version of this song to ever be performed on a reality singing show.
4. Jordin Sparks, "I Who Have Nothing" (Season 6). Still to this day I listen to this song on my iPod. I never knew the song existed until she performed it on Idol. I fell in love with it and thanks to this performance alone, I'm OK with her winning. Otherwise I'd still me mad Melinda was robbed.
3. Katharine McPhee "Somewhere Over The Rainbow" (Season 5). I'm not sure I like Katharine as an actor these days, but I definitely liked her as a season 5 contestant. Especially after her version of this "Wizard of Oz" classic. It was emotional, powerful, stripped down and just completely commanding.
2. Kelly Clarkson, "Stuff Like That There" (Season 1). I struggled with where to put Kelly and this song. I had it at No. 1 a few times, but felt like it was OK for it to land here. It was big band night on Idol and the soulful little singer became a winner that night with this song. Of course she did go on to win season 1 and the rest is history. Her other truly standout performance of the season, "Natural Woman" by Aretha Franklin, also could have placed her here or in the top spot as well.
1. Adam Lambert, "Mad World" (Season 8). Another contestant arguably robbed of the win, Adam Lambert's version of Tears for Fears' "Mad World" was remarkable. It was vocally flawless. It was staged beautifully. But what really makes this performance special is how connected to the song Adam was. He owned it. It was filled with emotion and power. It will always stand out as one of the best performances. And until something tops it, it is the best. In my opinion. We also could have easily put his rendition of "Ring of Fire" here as well. He was truly the American Idol winner who never won.
What are your favorite performances from American Idol's past 13 seasons?