American Idol winner Candice Glover wowed the crowd at the Life Ball 2014 AIDS benefit in Vienna, Austria this past weekend. The season 12 winner was in fine form during rehearsals for the event, as you can see in the video above.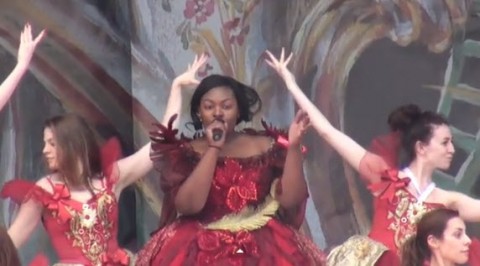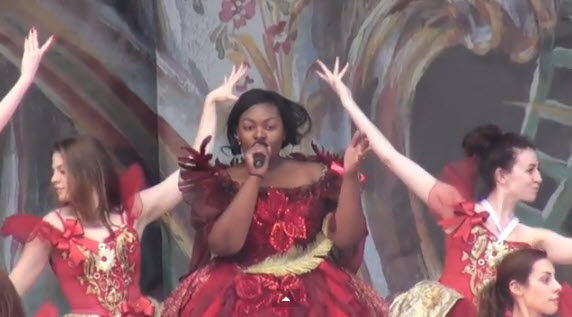 We haven't been able to find video of Candice's full performance from Life Ball yet, but from what we can tell from the rehearsal clip and the photos below from Getty Images, it must have been awesome!
Candice Glover was given the honor of singing "Lust For Life" — the theme song for Life Ball 2014. We wish Candice had been given a song like this to perform on American Idol! Or to record on her debut album Music Speaks, because it's sadly way more awesome than any tracks off her CD.
Candice apparently had a great time at Life Ball 2014, but sounded a bit exhausted afterwards! "From the after party to the plane it was fun Vienna," Candice tweeted on the way home after the show. "Thank you again for having me sing the official #LifeBall song 2014! #NoSleep"