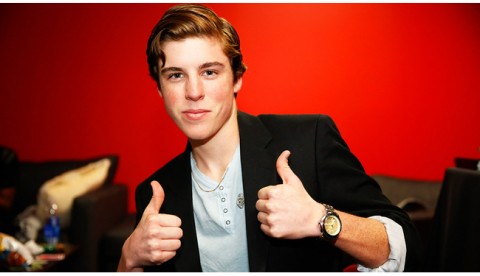 It's graduation season and students across the country are receiving their high school diplomas, including American Idol 2014's own Sam Woolf.
The Top 5 finalist graduated alongside 400 fellow classmates Saturday at Braden River High School's commencement ceremonies in Bradenton, Florida. He was able to squeeze in the monumental ceremony just before embarking on the American Idols Summer tour with the rest of the 2014 Top 10.
"It's just great," Sam told his hometown newspaper the Bradenton Herald.
click images to see full-size
According to the newspaper, Sam and his success on American Idol was a highlight of the ceremony, getting mentioned by all of the student speakers. Sam said he's going to miss his friends the most. But something tells me he won't have much time to miss his friends when he's on the road this summer touring city to city. And according to Sam, he's reading to launch his music career after the tour, so he'll be busy for quite some time, it seems.
Image source: @samwoolfmusic