Original American Idol winner Kelly Clarkson didn't previously want to have any children but now that she's about to get married — she has babies on the brain! Kelly and fiance Brandon Blackstock will be getting hitched soon and after the nuptials, it might just be time for nursery decorating. The Grammy winner is now thinking she wants at least two little rug-rats!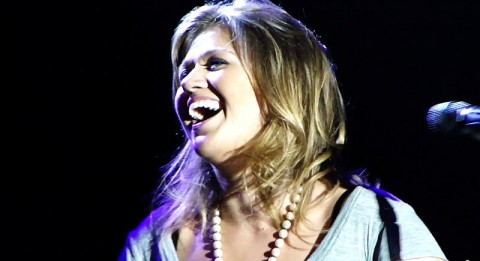 "I did not ever want kids but my priorities are changing because now I want a baby real bad — a big, chunky baby," Kelly tells In Touch in the tabloid's latest issue, on newsstands now. "I want a girl!" One addition to the family may not be enough, however. She wouldn't mind using the name she's already picked out for a boy as well. "We're thinking maybe two," Kelly said. "We're very excited."
Kelly's fiance Brandon Blackstock, the stepson of country star Reba McEntire, already has two children from a previous marriage. Kelly told In Touch she is really enjoying playing step-mom to 12-year-old Savannah and 6-year-old Seth. "They are gifts," she said. Good practice, we say!