Former American Idol winner Scotty McCreery is furious at American Airlines for causing him to miss a visit to the White House! The country star took to Twitter to vent his frustration after a problem with the airline disrupted his trip on Tuesday.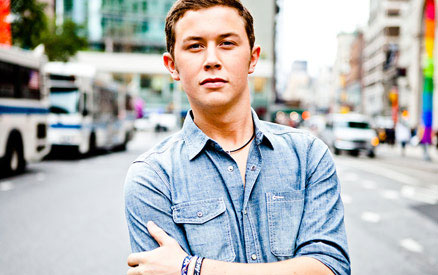 Scotty, who won American Idol season 10, was supposed to be rubbing shoulders with the Washington elite on Tuesday morning. Instead, he ended up steaming mad after his visit was messed up by a missing American Airlines flight crew member.
Woulda been at the White House today to celebrate the Red Sox World Series Championship, but @AmericanAir captain decided not to show up…

— Scotty McCreery (@ScottyMcCreery) April 1, 2014
American Airlines was quick to try to make up for the problem by offering via Twitter to help, give him a free ticket, etc. Unfortunately, it was too late to do him any good.
@AmericanAir nope, nothing you can do. Had to be at the White House gates no later than 10:15. No free tix will help this either… thanks…

— Scotty McCreery (@ScottyMcCreery) April 1, 2014
One fan suggested that Scotty should have just chartered his own plane instead. He responded that he would have if he had known that "not 1, but 2 American captains would decide just not to show up this morning."
The country singer said the incident made him about as "upset/mad as I've been in a long time" after losing out on the chance to visit the White House this week.