In an interview after the American Idol Top 9 performances, finalist Jena Irene Ascuitto revealed the upcoming Top 8 song theme for this week. We aren't sure if Jena was supposed to spill the beans so early, but it's too late now if she wasn't!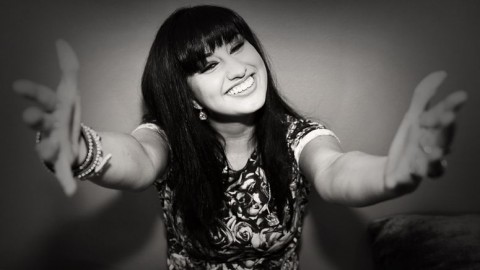 We have been amazed at how very broad the song themes have been so far this season, allowing the finalists an extremely wide variety of choices. This time, however, the contestants will only have one song to choose from.
One song? That's right, just one! According to Jena Irene, the American Idol Top 8 finalists next week will be reprising their original audition songs. Speaking to AfterBuzz TV, Jena said "it's kind of there just to see how much we've grown from that time period to now."
While it is fun to go back and compare the finalists as they are now to how they were back when they originally auditioned, this theme also feels like a bit of a cheat. We've already heard the contestants do these songs. We would kind of prefer to hear them keep doing new, fresh songs instead.
Plus, three of the American Idol 2014 finalists — Caleb Johnson, Jessica Meuse, and Alex Preston — all did original songs for their auditions. In a way, that kind of gives them  a bit of an advantage since it shows them off as songwriters in addition to just singers. Especially since all three original songs were actually quite good and very well suited to the contestants who wrote them.
What do you think of the 'auditions' song theme for this week? Are you looking forward to hearing the finalists reprise their audition songs, or would you rather hear them do something new?
>> Click for the song spoilers and to watch the Top 9 finalists' original auditions!