It is the beginning of the end on 'American Idol' tonight when the judges kick off the last week of auditions when they travel to Salt Lake City, Utah. They've got a stack of Golden Tickets and a roomful of deserving Hopefuls.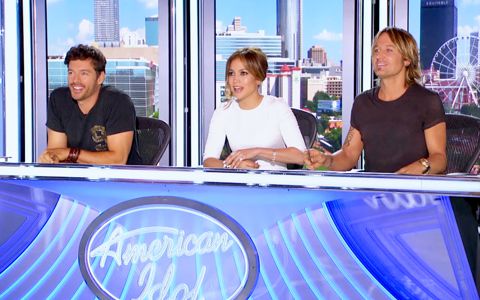 The two-hour episode airs tonight on FOX starting at 8PM and from what we've seen in the audition preview videos the talent this week should be great. Well, mostly great.
Check out Simon's performance in the video below that moves Keith to join in and sing along. They leave us hanging on whether or not Simon gets a ticket, but I'm going to guess it was a no. What would you do if Keith started singing along on your audition?
Keith joins in on this American Idol audition:
We'll be back here live tonight during the show to recap and discuss in our Idol chat room with other fans just like you so don't miss out on the fun here starting at 8PM ET!
Be sure to join us on Facebook & Twitter for the latest Idol updates!