Jena Irene Ascuitto is enjoying a proud moment as she gets ready for the American Idol Top 6 performances show this evening. Back in her hometown of North Farmington, everyone is celebrating the high school senior's very own named day. Wednesday, April 23, was officially declared "Jena Irene Ascuitto Day" by Oakland County Executive L. Brooks Patterson.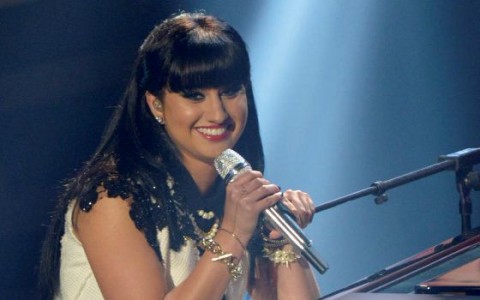 "Now that Jena Irene is in the top six, every vote counts — we want to help our hometown contestant make it to the finals," Patterson said of Irene, who dropped her surname for the stage. "I honored Jena Irene with her own day to make sure our 1.2 million residents tune in to watch this remarkably talented young woman and vote for her."
Since the beginning of American Idol, it's been a tradition for finalists to have days named after them in their hometowns. It's a nice way for a community to rally behind one of their own and help drive votes for their cause. The practice is so popular, the infamous satire website The Onion recently published a spoof piece on the elimination of "Bo Bice Day" in Alabama but noted that "Taylor Hicks Day would continue as scheduled."
Interestingly, three of the current American Idol season 13 finalists all have connections to Oakland County, Michigan. Jena Irene is, of course, grew up there. Malaya Watson is also a nearby local from Southfield. Sam Woolf grew up not far away in West Bloomfield Township, but now resides in Florida.
Source: Farmington Hills Patch