American Idol season 10 winner Scotty McCreery, who recently survived a scary robbery at gunpoint, will be returning to the show that made him famous on Thursday, May 15. Scotty will be the guest performer for the American Idol Top 3 results show next week.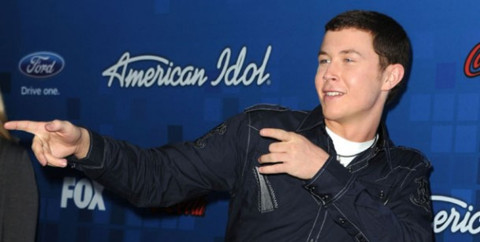 Scotty reportedly had to reschedule a concert for K105 FM in Fort Wayne to accommodate the American Idol gig. That resulted in the news leak that Scotty would be coming back to American Idol 2014 to perform next week.
Next week's American Idol Top 3 results show will be expanded back to a full hour for the big reveal of the final two of season 13. Surviving Jack, the comedy half-hour show that was running after American Idol, is over not just for the season, but forever. Fox announced today that the show has been cancelled.
We don't know yet if there will be any other guest performances to help fill out the show, but we guess it is very likely. We'll probably also get one of those cheesy group numbers from the Top 3 or something like that.