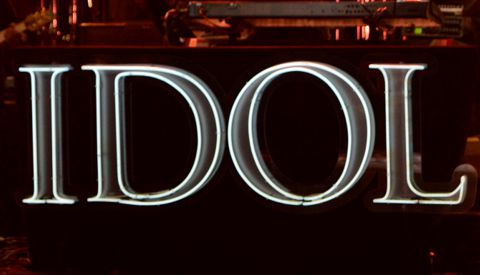 Since reports started surfacing that American Idol intends to overhaul the judge's panel completely, there has been much speculation involving who will be sitting at the judge's table for American Idol 2014. Below (in no particular order of preference) are my picks if I had my druthers, for my "Dream Judges".
Michael Buble. To be completely honest, Michael was initially suggested by one of our readers and I liked the idea so much that I decided to put him on the list. Michael Buble possesses all the right qualities to be a great judge in my opinion. He is a great vocalist, and he appeals to American Idol's core demographic, which just happens to be his target audience as well. His genres include Big Band, Classic Pop and Jazz. He likes to focus mainly on the standards or classic pop songs, a recurring theme on Idol, but he writes many of his own songs as well.
Michael has been successful critically and commercially, reaching the top of the charts in all three of those genres. He's won numerous awards, including 3 Grammys. Just as importantly, he is charming and has a knack for being really funny. The best thing about his sense of humor is that it's family friendly humor. Something that American Idol needs to lure back viewers lost to the often off color and definitely not fit for family viewing kind of humor we experienced so much of this season.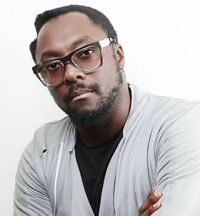 William Adams, a/k/a Will.i.am. A founding member of The Black-Eyed Peas, Will.i.am has had amazing success as part of the group and as a solo artist. Will.i.am is a pop vocalist, rapper, songwriter, producer and philanthropist. Drawing on that kind of experience, he could provide desperately needed well rounded critiques to the contestants. We saw him perform "Bang, "Bang" on last Thursday's episode of American Idol and I thought it was one of the very best guest performances we've seen this season.
Will.i.am is also the recipient of several Grammy Awards and numerous other awards in the music industry. His charitable work centers on preparing young people to succeed in the world with his STEM (Science, Technology, Engineering, Math) initiative. He possesses the right attitude when it comes to critiquing contestants. He's been quoted as saying "I don't want to hog up time where singers are looking like "Is this about you guys?". That's exactly the kind of thinking that would have prevented a major issue from Season 12, which was of course, the show being too much about the judges and too little about the contestants.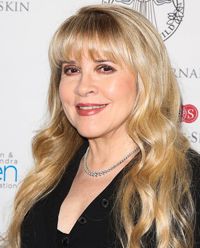 It just wouldn't be American Idol without a diva on the panel. My choice to fill the position is Stevie Nicks. She's a diva all right, but not the kind we've become used to especially during Season 12. A diva is defined as a distinguished female singer; a prima donna. Well, we certainly had that this year. Miss Nicks is undeniably distinguished, but is she a prima donna? I can't say for sure, but I would think she is established and mature enough and certainly secure enough in her success not to have a need for that sort of thing at this point in her career. I've had enough of the camera catching Nicki admiring herself in her ever present hand mirror.
Stevie Nicks began her career right around the same age as most of the contestants. She found success first with Fleetwood Mac, but it didn't take long for her to release her first solo album, "Bella Donna" in 1981 and she's still going strong. Stevie Nicks is among those precious few that paved the way for female artists in the Rock/Pop genre. Her critiques and advice would be invaluable, especially to the young women in the competition hoping to begin their careers. Stevie Nicks was a guest mentor last season on American Idol and judge, Randy Jackson commented during the performance show that it was Stevie that inspired all the contestants to deliver their personal best that week. An overwhelming majority of viewers agreed with him. Guess which producer first thought Stevie was worth taking a chance on as a solo artist? American Idol's very own Jimmy Iovine.
Three judges are enough I think. Four is too many. Production can never seem to allow enough time to let them all have their say and really what's left to say by the time the 4th judge's turn comes around? My feeling is the 3 judge panel, consisting of 2 men and 1 woman, works best because there simply cannot be 2 divas on the panel together. There is bound to be competition which historically only breeds snarky remarks and cat fighting. Most of us have said that we don't find that entertaining. It's a distraction that takes the focus away from the talent of the contestants, which is really where our focus should be.
The only thing left, and just as important, but difficult to predict, is chemistry. Would these three stars have the kind of camaraderie and mutual respect that would engage viewers once again? Who is your dream team of judges for the next season of American Idol? Let us know below who you'd like to see at the Idol 2014 judge's table for Season 13.