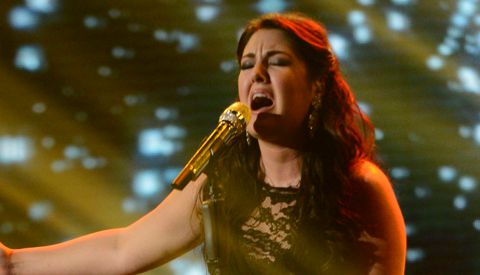 Here are your very last American Idol 2013 spoilers! This week's song list for the season finale has been leaked and we now know what we can expect to hear from Kree Harrison and Candice Glover when they take the stage Wednesday night to compete for your votes.
According to TheIdolPad, the Top 2 will be performing pretty solid reprisals from earlier this season but the picks by Simon Fuller are, well, not the greatest. As for those reprisals it looks like Branden just about nailed the picks on what they should perform again for their best shot at winning American Idol 2013.
American Idol 2013 Finale Song Spoilers:
Candice Glover:
Kree Harrison:
What do you think of these song spoilers? Are you excited to find out who won American Idol 2013 this week? We're just two days from the new winner being crowned!
Join us on Facebook & on Twitter to get more updates and news!