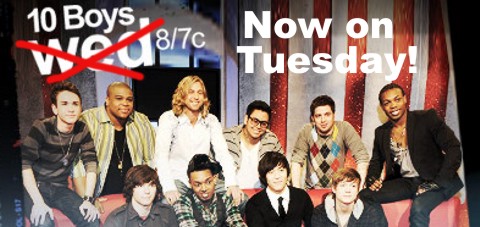 Hold everything! Ryan Seacrest just put out this special Idol tweet:
Crazy morn, the guys will sing tonight instead of girls due to medical issues that would prevent crystal from performing tonight live
So scrap your plans to watch the American Idol Top 10 Girls perform tonight because the Top 10 Guys will be taking the stage instead. Let's see how the guys handle the rush! Will Alex Lambert still have time to cut his hair?!
Now that we know it will be guys singing live tonight at 8PM (ET/PT) who are you most excited to see?