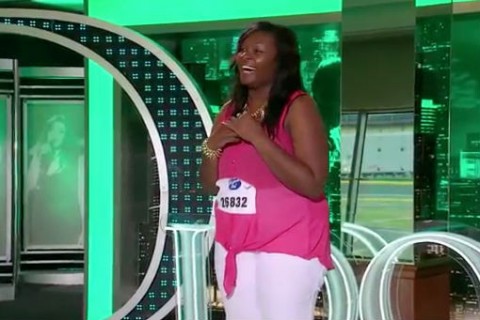 Another familiar face popped up on Wednesday night's American Idol 2013 Charlotte audition episode. And I'm not just talking about a face from the Top 40 spoilers list.
I'm talking about Candice Glover from Season 11. She made it through to Las Vegas and was an early fan favorite. A lot of fans were upset when Candice did not make it to the live shows. I was actually kind of disappointed myself. Well she's got another chance this season and after her performance Wednesday night and her fan support from last season, it might just work out for her this time.
Below we've got Candice's audition from Wednesday night. Let's take another look at her audition that judge Randy Jackson called the best of the lot.