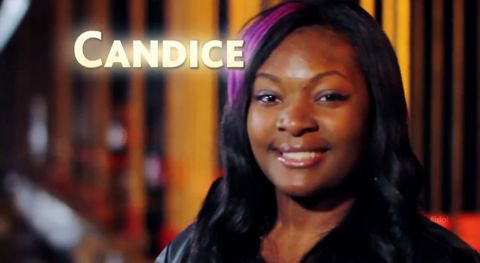 Last night on American Idol 2013 Nicki Minaj commented that she was stunned by the fact that Candice Glover didn't make it past the Las Vegas rounds last year. Now Candice will finally have that chance as she's part of this season's Top 20 finalists.
Performing on the Vegas stage last night Candice delivered a great performance of Aretha Franklin's "Natural Woman" and it earned her a ticket on to safety and next week's competition on American Idol 2013.
Watch Glover at work as she belts out the song and then soaks in the well deserved praise. What did you think of her performance? Ready to see more of her on American Idol this year?