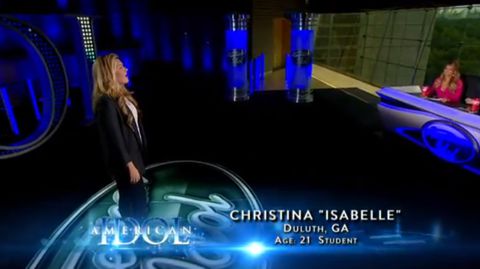 Christina Isabelle Pasqualone was one of last night's stand out auditions as highlighted in Branden's recap of the American Idol 2013 premiere.
Isabelle performed "Summertime" and wow'd the new judges' panel with her rendition. Nicki Minaj praised Isabelle Pasqualone for her combination of "amazing skill and beautiful tone and beauty."
We already know she's made it far this season, thanks to the Top 40 spoilers, but do you think she's got what it takes to become a finalist for American Idol in Season 12?
Watch her performance below and share your thoughts on Isabelle's audition from last night's show.