Do you remember the who was plucked from a coffee shop by an American Idol producer and given a chance to audition for the judges? Well, Bongo Java barista Kory Wheeler is back again this year with high hopes of making it all the way to the end this time!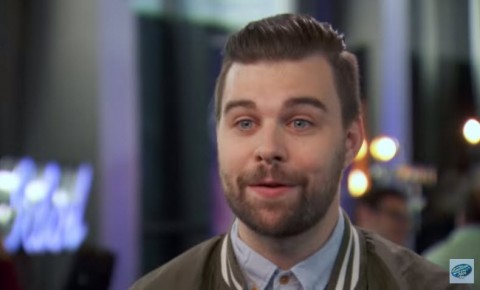 Kory Wheeler was working as a barista at the Nashville Bongo Java coffee shop when an American Idol producer walked in for a drink. They got to chatting, and Kory told him it would make a "really cool story" if they were to let him audition. The producer agreed, and Kory ended up winning a Golden Ticket to Hollywood. Although he didn't end up making it past Hollywood Week, he gained a lot of fans hoping he might pop back up again this season, and here he is!
Can't wait to find out if Kory Wheeler made it through to the next round of the competition? Take a sneak peek ahead in the season on our American Idol spoilers page!