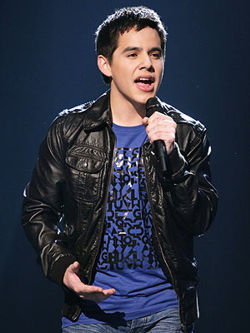 David Archuleta fans are likely thoroughly bummed that the American Idol 2008 runner-up will be taking a two-year hiatus from music to go on a mission for his church, but they can celebrate in the release of one final music video.
Archuleta's new song "Wait" was put to a video during his Asian tour this year and features a darker theme with the topic of losing a friend.
Give the new video below a watch (now in high quality) and share your thoughts on David's pending departure from the music world and his parting gift to fans.
Thanks to reader Candace for a link to the higher quality version.