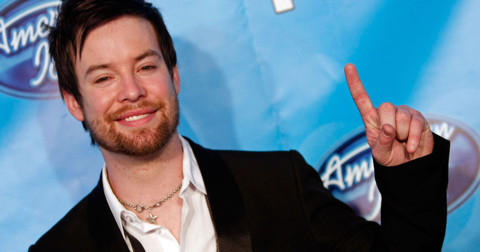 David Cook, winner of the 2008 season of American Idol, has left his management team at 19 Entertainment to sign with XIX Entertainment. My Roman numerals might by dusty, but those are the same numbers, right? Maybe this is the perfect time to launch my own management company, "Nineteen Entertainment."
The Hollywood Reporter has all the details on Cook's new plans:
In May, Cook's contract with 19's management arm came up for renewal. With the option to re-sign with 19 or go elsewhere, the rocker made the move to new management, although he remains a 19 Recordings artist.

XIX, which Fuller founded in 2010, is home to more than a dozen clients in music, television, sports and fashion.
So unlike some other Idol artists, this decision was made by Cook, not forced upon him. Let's hope this works out well for David.