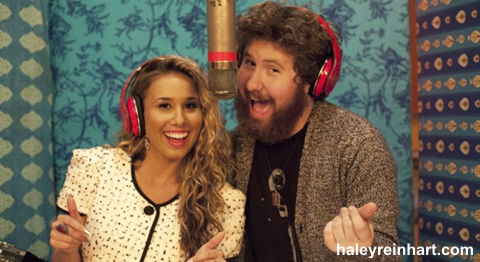 A few weeks ago Haley Reinhart and Casey Abrams teased their upcoming duet, "Baby, It's Cold Outside," and today it has arrived. Yahoo! Music has the full video which you can watch below.
I'd say Haley nails it while Casey just doesn't quite get it right. He's a bit too soft to fill those shoes, but he certainly doesn't do a bad job, just not a great one for me.
Give the video a watch and see what you think of these former American Idol hopefuls.