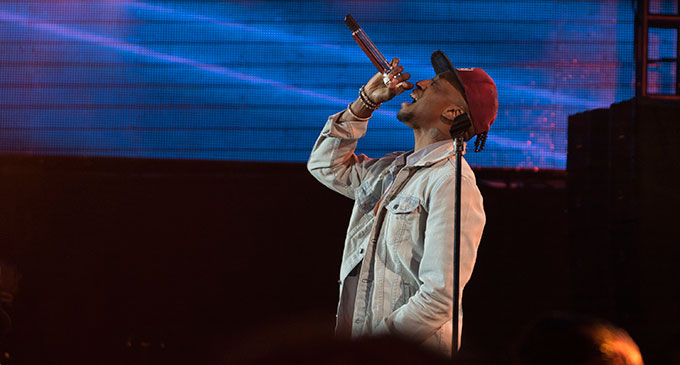 American Idol 2018 Top 24 semifinalist Dennis Lorenzo impressed the judges and his audience during Sunday night's solo performances as he performed his version of "Rude" by MAGIC!
The judges' reactions were a bit mixed, but really only because of the song choice. They all seem to be pretty confident Dennis has earned his spot in the Top 24 and possibly beyond.
"Amazing. I love seeing that connection," Katy Perry said, referring to Dennis' interaction with the audience. "That was so beautiful and I love that reggae island vibe. It wasn't one of those songs that showed off how well you can sing, but you play different cards at different times and this one was a stylistic one so congratulations."
Lionel Richie was less glowing, but still not exactly critical. "Knowing what we know, I could've said pick something more representative of you," he said.
Luke Bryan, however, is a huge fan. "I love your stage presence and the way you move like you belong not the stage," he said. "From yay one, I believe in my heart you're a natural star and you conduct yourself on stage like that, so you can't do no wrong for me, bud. You can't do no wrong."
In case you didn't catch Dennis' semi-finals performance of "Rude" by MAGIC! on American Idol Sunday night, check it out below. If you did see it, what did you think? Do you think Dennis has what it takes to be the next American Idol?
Dennis Lorenzo performs 'Rude' on American Idol 2018
If you are a Dennis Lorenzo fan and don't want to wait until Monday night to find out if he officially makes it into the American Idol Season 16 Top 14, be sure to check out our American Idol 2018 Top 14 spoilers.
Be sure to join us Monday night for the celebrity duet performances and all the American Idol results for Group 1. Find out which seven contestants move on to the live rounds and which five semifinalists go home.