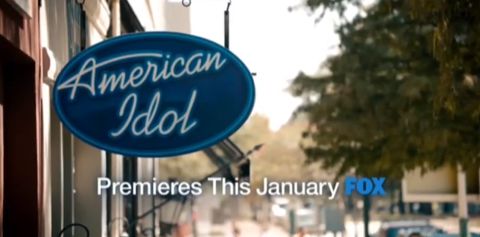 The countdown to FOX's American Idol 2013 premiere is on! The network has just announced all the details you'll need to make sure you catch the Season 12 debut.
Starting on Wednesday, January 16th at 8PM ET/PT you'll be able to tune in and watch as the new panel of judges hits the road and crosses America in search of the next great talent. The very next night you'll get another two hours of American Idol at 8PM ET/PT with more of the auditioning fun. So that's 4 hours of Idol fun in the very first week. The season continues the next Thursday, January 24th.
As with each season, it'll be interesting to see how producers handle the balance between the "good" auditions and the "bad." In past years we've had things go heavy on the cringe-worthy and other times when they angle for a more positive outlook. A few "bad" ones can be funny, but I'm hoping for lots of great talent to be showcased on American Idol 2013. What about you?