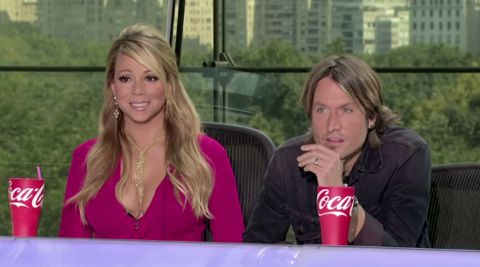 Superstar Mariah Carey is featured in one of the latest American Idol 2013 promos released for the new season premiering on January 16th on FOX.
Mariah discusses how Idol has changed not only America's musical landscape but has even impacted our culture. She's excited to be part of what's become this incredible tradition that's produced not only Grammy winners but even an Oscar winner.
As American Idol 12 approaches (season premiere is on January 16th & 17th) we'll see more and more of these new season promos released by FOX. Keep an eye out and we'll continue to post them here on American Idol Net.
Source: YouTube via American Idol Fandom