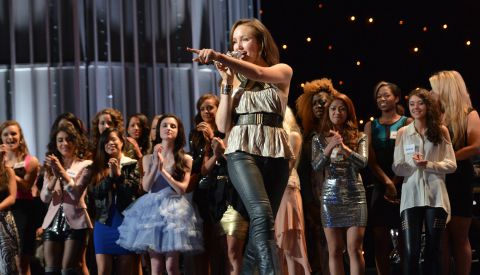 Move over, guys. The ladies are here to take the stage tonight on American Idol 2013.
Hollywood Week continues on the next American Idol episode as the 100+ girls travel to Hollywood to perform solo and in groups for another chance at production-forced drama. Yes, the manufactured groups return tonight just like we saw last week with the guys.
Tonight's show will run a full two hours and will feature several rounds of eliminations. The final cuts for the women to make it to the semi-finals won't hit until Thursday night's episode. Check the rest of the American Idol 2013 schedule for what's next.
If you can't wait to see how everything turns out then check out our Idol spoilers on the Top 20 Girls. Either way we hope to see you here tonight as we live blog tonight's episode of American Idol 2013!