Another off-topic post, but still former American Idol related news so here we go. Simon Cowell's X Factor began filming its 2011 season today with audition episodes and guess who was just confirmed as one of his co-judges: Paula Abdul.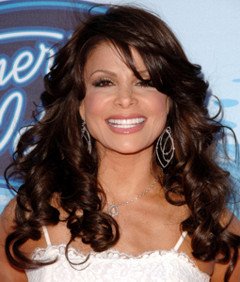 Sure, it's no surprise that Simon snagged Paula and we saw it coming a mile away, but it took until the 11th hour to make it happen as her contract was still being worked yesterday evening. Paula will now take her seat next to Simon's other confirmed judges: LA Reid and Cheryl Cole. Reid was confirmed weeks ago but Cole, an X Factor UK judge, just got the official nod last week.
Last minute contracts appears to be the new show's theme as even the hosts were still being worked out in the past few days. Previously it was rumored that Corbin Bleu would be next to Pussycat Doll Nicole Scherzinger but that was nixed (allegedly by Nicole, if you believe the rumors). Instead we'll be getting X Factor UK guest judge Steve Jones in that role.
Now that half of X Factor 2011 judging will be American Idol alumni are you more or less inclined to tune in when the series premieres?
And yes, we've got an X Factor site all set up and ready to go: X Factor Network!