Jena Irene Ascuitto performed her hopeful future 'coronation' song titled "We Are One" as one of her American Idol Top 2 performances on Tuesday night. The song was co-written by former American Idol alum Felicia Barton from season 8, along with Mitch Allen and Anne Preven.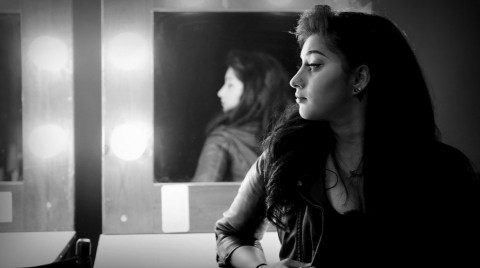 The recording for the song was actually released last week, well in advance of the American Idol 2014 finale. Fans had a chance to listen to Jena Irene sing "We Are One" and download a copy of the song on iTunes if they found it to their liking. If Jena ends up as the one who won American Idol 2014, the song will be released officially as her first 'winner' single.
Watch the live American Idol performance of Jena Irene's "We Are One" below and tell us what you think!
>> Download the song on iTunes here.
Vote for Jena Irene:
Text 8 to 83676
Call 1-855-4-IDOL-08 (1-855-443-6508)
SuperVote online at AmericanIdol.com or via app
>> MORE: Full American Idol Top 2 performances recap with videos!