If Top 3 finalist Jena Irene Ascuitto goes on to win American Idol 2014, she'll be singing a coronation song written by an alumni of the show! Former American Idol season 8 contestant Felicia Barton, who reached the Top 36, leaked the news on Twitter that she helped co-write Jena's possible future winner's single.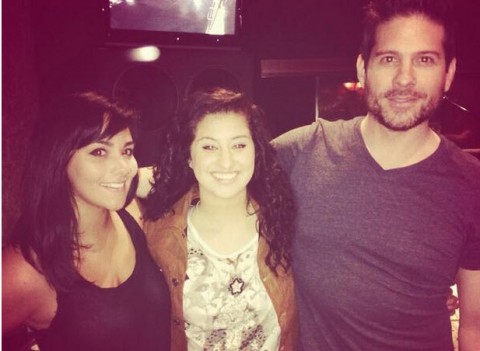 "Hangin w/ @JenaAsciutto1 Can't wait for you 2 hear the new song cowritten By me @MitchAllan @AnnePreven !!!!!" Felicia Barton posted Monday on Twitter, along with the photo above.
According to MJsBigBlog, the song in question is Jena's future coronation single that she'll perform in the American Idol 2014 finale if she makes it to the Top 2. If she then goes on to win, the song will become her winner's single.
Felicia Barton was a contestant on American Idol season 8 and made it to the Top 36 before she was cut. She has previously co-written songs for Glee star Lea Michele, among others. Need a refresher on Felicia? Watch her Top 36 performance of "No One" below.