We have never seen anyone quite like Jeneve Rose Mitchell on American Idol before, and neither have the judges! This super country girl tells the celebrity panel that her family lives totally off the grid at a place called Saddle Mountain, and they don't even have electricity! The only time they really fire up the generator is to watch — you guessed it — American Idol.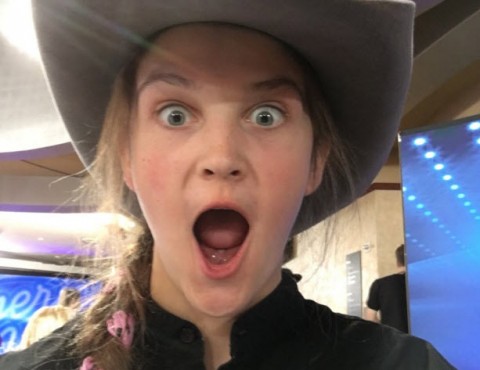 Jeneve Rose Mitchell is about the most country you can possibly imagine, and we aren't talking new country. We're talking old time country like your grandpa used to listen to. We think this young lady was born in entirely the wrong era! The American Idol judges just can't get enough of her quirky, unique voice and personality. They absolutely must hear her again and so she'll be heading off to Hollywood with her Golden Ticket.
Can't wait to find out if Jeneve Rose Mitchell made it through to the next round of the competition? Take a sneak peek ahead in the season on our American Idol spoilers page!