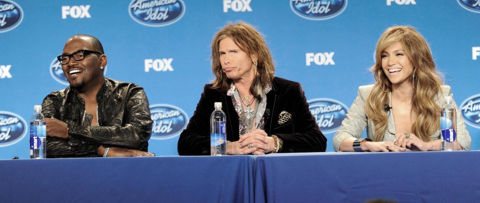 It's official. Jennifer Lopez will return for American Idol 2012 this January along with the other two judges, Randy and Steven, along with host Ryan Seacrest.
Executive producer Nigel Lythgoe made the announcement this morning on Seacrest's radio show and you can listen to the news below. Jump to 3m30s to hear the tidbit on JLo's return from Nigel:
I am delighted to say that all three judges, along with the brilliant host of American Idol is back for the next season.
So what you do think? Is this good news for the new season or should American Idol have saved her $20 million paycheck for someone else?