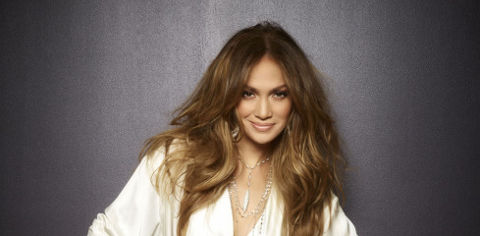 On Thursday, the news broke that Steven Tyler would not be returning to American Idol for Season 12. Today, the fate of fellow judges Jennifer Lopez and Randy Jackson is still up in the air, but Jennifer has made  some comments on Steven's exit and a desire to return to the show.
"I can't even imagine anyone else there right now because I've just spent two years sitting next to him," she told the Associated Press. "I love Steven, and we became close during that time. We were a great support for each other, on an adventure that neither one of us knew what it was going to be. So it's hard to hear that he won't be doing it."
As for whether or not she'll be a part of American Idol 2012 is still uncertain but it sounds like she's leaning more toward not returning.
"All hope is never lost, not all hope, but at the same time, there are too many things that I need to think about," she said. "I know they want me back, I know that I want to go back, but it's not as simple as that. When I started Idol … I signed on for one year. I didn't even think about doing it for two years, let alone three years. To make the decision to go back a second year was a big deal for me."
On the Today Show Thursday, her hints were definitely leaning more toward "no."
"I know everybody wants that definite 'yes' or 'no,' and … all I can let you in on is my own thought process with it, because that's where I truly am. And the truth is, I love everybody. I love all the guys on the show. I love the family that's there. Like I said, I've just enjoyed it so much. But I am thinking that maybe it's time for me to go and do other things that I really love to do."
Would you like to see JLo return as a judge?