Former American Idol runner-up Katharine McPhee is reportedly "very upset" over the media blitz surrounding her public makeout session with married Smash director Michael Morris. Katharine and Michael were photographed kissing and holding hands recently, despite the fact that both of them are still married to other people.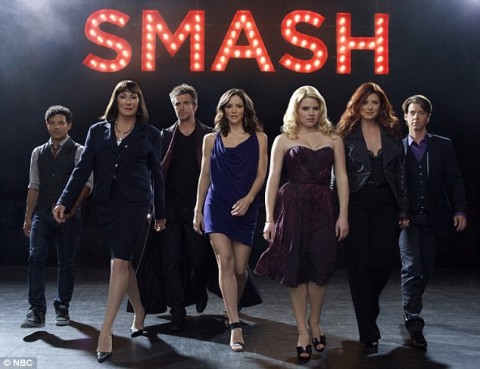 "This is a very hard time for her," a friend of the actress allegedly told People. "She's very upset." So, apparently, is Michael' wife, actress Mary McCormack, who reportedly threw him out of their house when she learned about his hook up with former Smash Star Katharine.
According to Page Six, Michael tried to buy the paparazzi photos and when that failed, had to confess to his wife that they were about to go public. Needless to say, she did not take it well.
Katharine McPhee is also still married to Nick Cokas, the man who originally encouraged her to try out for American Idol season 5. The two married in 2008 but reportedly separated about six months ago. A source allegedly close to the singer told PEOPLE that "Katharine cares about Michael" but that she still cares about Nick too and "she didn't mean for anyone to be hurt.
We can't help but wonder if Katharine and Nick decided to split because she was already seeing a new man. After all, you have to ponder how far back this affair goes considering how long Katharine and Michael have been working together.
The saddest thing about all of this, of course, is that Michael Morris and Mary McCormack have three young daughters under the age of ten. We hope their parents sat them down and had a long talk before photos of daddy kissing another woman hit the press.