Don't sing like someone. Don't perform like somebody else. Be your own artist, says Keith Urban to the Top 24, if you want to win American Idol 2015.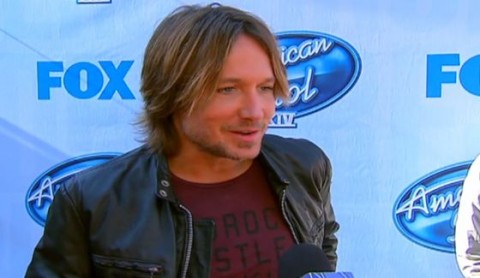 Speaking with FOX Audio Central, American Idol judge Keith Urban spoke to what he thought the semi-finalist contestants needed to be focused on if they want to make it to through to the live rounds and beyond.
"…at the end of the day, I think it's just being identifiable as an artist.  What sets you apart from everybody else?  Because I think, right now, we're in that kind of, it's almost like a karaoke phase in society where everyone can sing like somebody and perform like somebody.  But, being original and being unique is really the key."
It's something we've heard time and time again from the Judges when someone comes in and does a great cover. That's good and all, but what about your voice and your style? Contestants can skate by for a little while on someone else's performance, but they can't make it to the end that way.
Which American Idol Top 24 contestant do you think has the most defined and original style as an artist that could help them win Season 14?