There's been a lot of discussion and speculation regarding how American Idol 2015 would reveal its weekly results now that the additional elimination show had been cut from the schedule by FOX. After so many seasons of the performance show and results show duo we were left wondering how they'd tackle the combination challenge.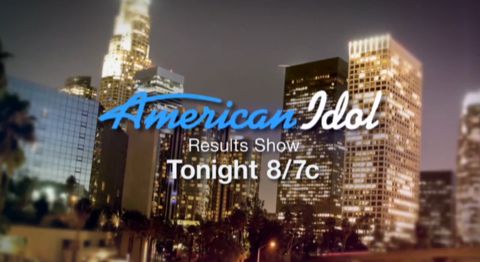 Last month American Idol's executive producer, Trish Kinane, announced during the TCA press tour, "the one thing I can tell you is that we're not going to do the elimination at the top of the show." That seemed like the most obvious and maybe easiest method, but they're going for maximum drama on Season 14 so get ready. "We're going to have all of the drama of an elimination, as well as the performances for America to vote on for the next week. It's going to be jam-packed."
Now we've got more information thanks again to the spoiler-rich source, The Idol Pad. They are reporting the eliminations will be held at the end of the show rather than up front or mixed in. Hmm, so how could that work?
It's possible that we'll see all the previous week's singers prepared and ready to go on stage that night but as the show rolls on their chances grow thinner. Just as we saw when Ryan Seacrest would call up the last three singers in a group with only one seat in the safe-zone empty this method could heighten the drama and keep viewers (and contestants!) on their toes.
We don't know for sure how this will all work out, but it's a reasonable expectation based on the information so far. How would you like to see things work out for the American Idol results show?