Original American Idol winner Kelly Clarkson is mourning the loss of her beloved dog Joplin. The adorable black poodle mix died on Friday. Kelly tweeted about her adopted best friend just last month calling him her "soulmate." The singer said that the poor puppy, who battled cancer, had struggled to live and at least now he was at peace.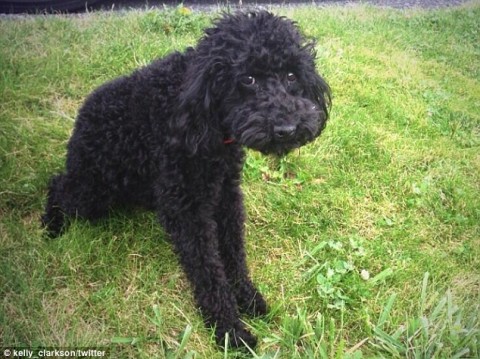 "My best friend died yesterday," Kelly Clarkson posted on Twitter Saturday morning. "Joplin was special. He fought his whole life to survive & now he can rest. I loved him." Kelly adopted Joplin from an animal rescue shelter in 2011. She had previously talked about the puppy's ongoing health issues on her Twitter page last year.
Kelly had joked with now husband Brandon Blackstock back in October when she tweeted a beautiful photo of herself and Joplin sharing a nose kiss. "I'm just gonna say it… he's my soulmate. #joplin #sorrybrandon"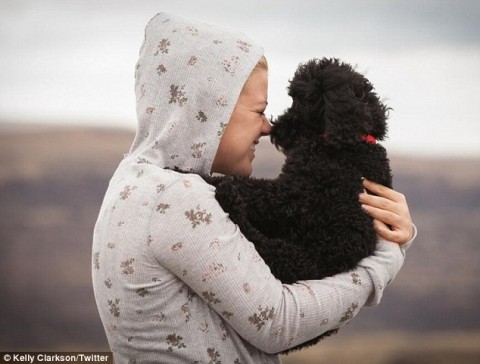 Kelly thanked fans for the support and love they sent to her after she announced the sad news on stage at a Musicians on Call fundraising concert on Saturday. "Crap, I didn't mean to mention it," Kelly reportedly said as she teared up while introducing her last song, "Stronger" — which she dedicated to Joplin.