When we heard La'Porsha Renae was going to perform "Come Together" by the Beatles, it seemed like a very interesting and potentially powerful song choice for her. However, it has been sung to death on reality TV competitions, so it was a bit of a letdown that she didn't do something more unique. Then again, La'Porsha has proven that she can take even an old, tired song and make it sound amazing. That was certainly true once again on Thursday night, when she absolutely nailed her solo performance.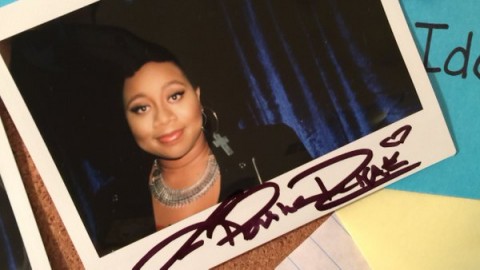 The American Idol judges were obviously in love with La'Porsha Renae after her rendition of the song. Jennifer Lopez said she feels cool just watching La'Porsha being a total diva on stage. Harry Connick Jr. loves how La'Porsha worked the lyrics. Keith Urban said what everyone is thinking… there are really no bad songs for La'Porsha Renae!
Check out La'Porsha Renae's fabulous duet with Trent Harmon below!
After that incredible performance, there's no doubt we'll see @laporsharenae and @TrentWHarmon again! #IdolDuetshttps://t.co/Yzz6YEvP3F

— American Idol (@AmericanIdol) March 11, 2016
What did you think about La'Porsha Renae  this week on American Idol 2016? Don't forget to cast your American Idol vote for who will make it to the next round!