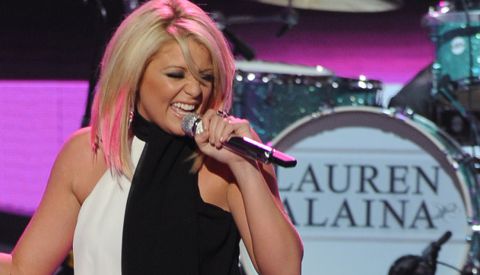 Lauren Alaina was back on American Idol Thursday night singing "Barefoot and Buckwild," her new single. The Season 10 runner-up is working on her new album but came back to give fans a little taste of what to expect from her next.
Alaina is "all grow'd up!" since her audition just a few years back and it's awesome to see her growing as an artist. Goes to show that you really don't have to win American Idol to go out there and be a success.
Did you enjoy Lauren Alaina's performance last night? Watch the video below of her "Barefoot and Buckwild" song plus a little background story on her journey through American Idol.
click images to see full-size
Lauren Alaina performs "Barefoot and Buckwild"