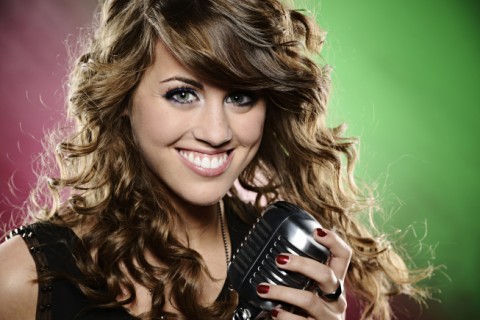 American Idol 2013 was rocked by a shocking elimination Thursday night as Angie Miller was sent out in 3rd place. A lot of people saw Angie as the front-runner to become the first female American Idol since season seven's Jordin Sparks. The winner might not be Angie, but America can't go wrong with either Kree or Candice.
So now that Angie's gone, we look back at her best moments in our own Angie Miller tribute.
Angie Miller Sings "Set Me Free" During Hollywood Week
When Angie took the risk and pulled out her original song "Set Me Free," she became the clear front-runner. At that moment myself and many others had her going ALL the way. It was her standout moment and maybe the fact that she never really topped that moment is why happened this week? Who knows.
Angie Miller Performs "I Surrender" During Top 10 Week
This is probably Angie's best performance not behind the piano. It's performed beautifully and while she missed a shot at some real emotion here, the vocals were spot on.
Angie Miller Sings "Bring Me To Life" During Top 7 Week
"Bring Me To Life" by Evanescence is probably Angie's most entertaining performance. It starts off slow and at the piano, then when the song breaks it down, so does she. She gets up and throws in a nice edgy vocal.