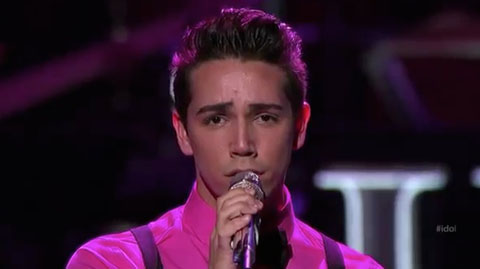 Lazaro Arbos got his ticket to the American Idol 2013 Top 20 last night when the final 10 guys took to the Las Vegas stage.
He covered judge Keith Urban's "Tonight I Want To Cry" and again wowed the panel and fans alike. I feel like we might be seeing a little too much of Lazaro too early, which could lead to an early peaking. But for his sake, let's hope not.
I liked his performance last night. And of course most of us are fascinated by his story. How someone with such an issue with speech can sing so clearly and so well, is pretty amazing.
Below we've got his sudden death round performance from last night. Let's have another listen to his version of "Tonight I Want To Cry."
What do you think of Lazaro? Does he have what it takes to be the next American Idol?