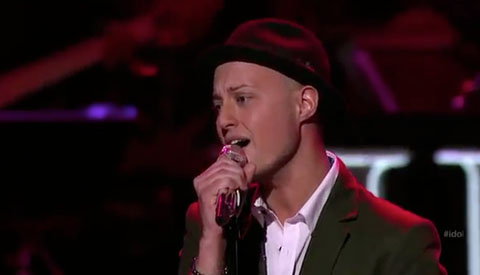 Last night during American Idol 2013's final "Sudden Death" round in Las Vegas, we learned our Season 12 Top 20. Among them were smooth crooner Nick Boddington.
And although not all the judges were totally in love with Nick's version of James Morrison's "Say Something Now," Nick's true talent and star appeal outshined any sort of poor song choice. I actually liked everything about. But then again I don't tend to agree with the judges. Ever.
I think Nick has a shot at getting pretty far in the contest. He won't win, of course, but we'll be seeing him a bit longer, I predict.
Below we've got his performance from last night. Let's take another look and listen to his version of "Say Something Now."
What do you think of Nick Boddington and his performance last night? Does he have what it takes to become the next American Idol?