Based on the fan polls and social media trends, we're actually surprised Lee Jean Jr. made it this far in the competition. He seems like a sweet kid, and he has a lovely voice, but he really just needs to mature more as a singer a performer. His choice to do "Let It Be" by the Beatles this week just confirmed that. The song wasn't a great pick for him, and it was not the kind of performance he needed to save himself from being eliminated.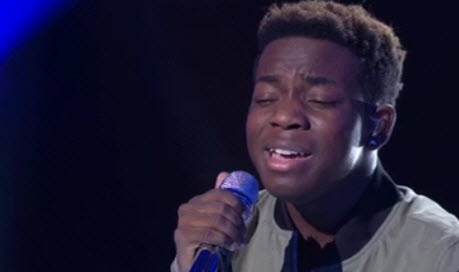 Jennifer Lopez said Lee Jean has a lot going for him, but this performance just wasn't enough . Harry Connick Jr. liked how Lee treated the lyrics, but talks about him being off pitch. Keith Urban loved the tone of his voice, but could really feel Lee's nerves on this performance.
Watch Tristan McIntosh's duet with Lee Jean Jr. below!
We don't wanna close our eyes and miss this incredible performance from @tristanmcintosh and @LeeJeanJr! #IdolDuetshttps://t.co/sgMNLNg1vl

— American Idol (@AmericanIdol) March 11, 2016
What did you think about Lee Jean this week on American Idol 2016? Find out if he made it to the next round in our American Idol results wrap-up! And, don't forget to cast your American Idol vote for who will make it to the Top 6 next week!