American Idol 2016 finalist Lee Jean Jr. has a charming smile, and a sweet voice you can't help but love to listen to. However, he seems to be stuck in a bit of a rut with his song choices. Every song he has performed so far kind of runs together in our heads. That was certainly the case once again with his pick of "Use Somebody" by Kings of Leon for his Top 8 performance.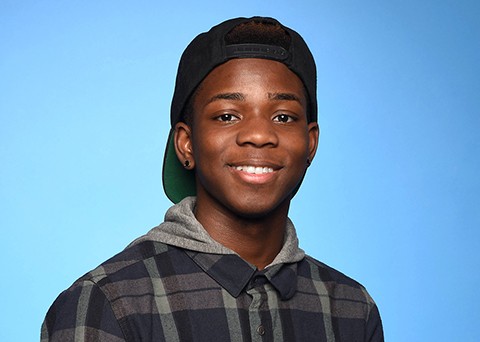 Although Lee Jean Jr. once again did a great job with his rendition of the song, we just keep waiting for him to hit that 'next level' he needs to make it to the finale. We can't help but feel that Lee Jean needs to shake up his song choices and give us something we haven't heard from him before. Or he might just not make it that much further in the competition. Still, the fans do seem to like him better than at least half the other contestants, at least according to our latest favorites poll. So maybe we're totally wrong on that.
Watch @LeeJeanJr take on "Use Somebody" by @KingsOfLeon! #IdolTop8https://t.co/bzZPS50ky6

— American Idol (@AmericanIdol) March 4, 2016
The American Idol judges seem to be pleased Lee Jean made it through to the Top 8, but they aren't all in agreement on his performance Thursday night. Jennifer Lopez thought this was a great song for Lee, but urged him to get out of his comfort zone (obviously we agree!). Harry Connick Jr. also liked the song for Lee Jean, but wanted to know if Lee really thought about what the song was about. Keith Urban liked that it was a bit of a different song for Lee (not really…) but he wasn't all that happy with the choice.
What did you think about Lee Jean Jr. in the American Idol 2016 Top 8? Do you think he deserves to move on to the next round? Be sure to get in your American Idol voting selections so your favorite singers will make it through!