Sonika Vaid has continued to surprise us throughout American Idol 2016, both with her often bold song choices and her ability to actually pull them off. Not many singers are willing to take on Celine Dion during a reality TV singing competition, for example. But Sonika went there and did that, and it ended up being a really great performance.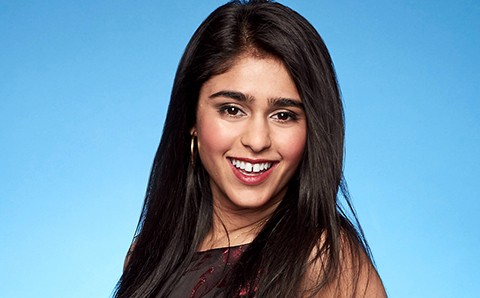 This week, Sonika Vaid made perhaps an even riskier move by choosing to do "Since U Been Gone" by original American Idol winner Kelly Clarkson. Just days after Kelly herself blew away everyone away with her emotional performance of "Piece by Piece" on the American Idol stage. Based on how popular Sonika has been on social media and in our fan favorites polls, we think she'd probably make it through to the next round of the competition no matter what. Still, we were impressed by her gumption in picking a big Kelly Clarkson hit, and doing a decent, if not spectacular job, with it.
Harry Connick Jr. told Sonika he loves her voice, but she should have worked more with the band to lift her vocals before the "hook." He also said he thinks Sonika is more into hearing herself sing than really getting into the words. Keith Urban told Sonika that he kept waiting for her 'attitude' to kick in, but he didn't get it and he wanted more 'angry girlfriend.' Jennifer Lopez said that Sonika really just needs to let go on stage.
What did you think about La'Porsha Renae in the American Idol 2016 Top 8? Do you think she deserves to move on to the next round? Be sure to get in your American Idol voting selections so your favorite singers will make it through!