Let's face it, American Idol 2016 finalist Dalton Rapattoni is not going anywhere soon. Based on his popularity on social media and in our fan favorites polls, we'd be shocked if he did not at least make the Top 5. At this point, we could easily see Dalton in the finale if he keep giving great performances and charming the heck out of the viewers and the American Idol judges.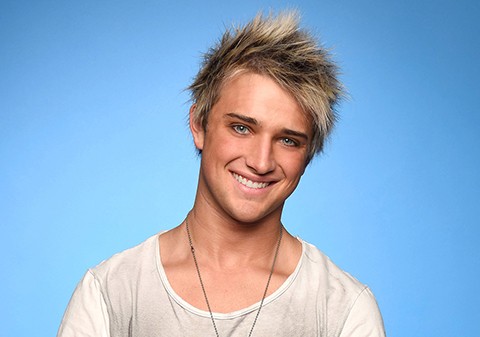 For his American Idol Top 8 performance, Dalton pulled out a song we're a little sick of hearing with "Radioactive" by Imagine Dragons. However, this is Dalton, so he can pretty much get away with singing a song we've all heard a thousand times in various reality TV singing competitions and on the radio way, way too much. Even if he didn't give an absolutely perfect performance, he'd still be sailing through to the next round without a care in the world.
.@DaltonRapattoni's energy is electric as he jams to @Imaginedragons' "Radioactive". #IdolTop8https://t.co/xZNx2zwei7

— American Idol (@AmericanIdol) March 4, 2016
Keith Urban is pleased that American chose to vote Dalton through to the Top. The song choice, however, wasn't his favorite. Jennifer Lopez told Dalton to remember he needs to be competing with himself every week, not against everyone else because he's not like everyone else. Harry Connick Jr. said that he really likes how intense and sincere Dalton is, and compared the former boy bander to Billy Joe Armstrong from Green Day. But, he thought Dalton was lacking a bit in the usual electricity he brings to the stage.
What did you think about Dalton Rapattoni in the American Idol 2016 Top 8? Do you think he deserves to move on to the next round? Be sure to get in your American Idol voting selections so your favorite singers will make it through!