Lee Jean Jr. was not one of the four American Idol 2016 finalists selected by the judges to make the Top 10. He had to earn his spot the hard way, by getting the viewers to vote for him! Apparently he has enough fans out there that he can now forever say he made the American Idol Top 10 no matter what happens. How much further will Lee Jean make it this season? Well, that's all in your hands.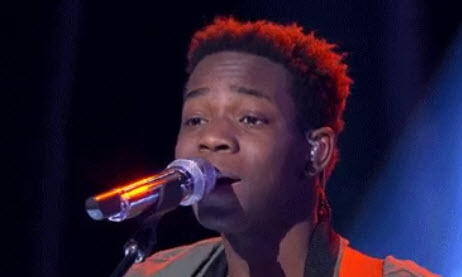 The American Idol performances on Thursday night were a bit wobbly, which we attribute to a huge case of nerves going around. Lee Jean's performance of "Skinny Love" by Bon Iver wasn't his best, and at this stage in the competition you have to be constantly getting better every time.
Guest judge, original American Idol winner Kelly Clarkson talked about how Lee Jean seems to perform a lot Ed Sheeran songs or songs that he's covered. However, she did a lot of Aretha Franklin, so she can't talk! Harry Connick Jr. liked the performance, but feels Lee and MacKenzie Bourg are a bit similar, which could be a concern. Also, he said Lee needs to be careful with his pitch. Keith Urban said Lee should work on being more emotive while he is singing. Jennifer Lopez summed up by saying that Lee's performances have to be "more impactful every single time."
Will this hopeful singer be chosen by the fans to join the already chosen special few and move on to the next round of American Idol 2016? Be sure to check out our guide on how to vote for American Idol and ensure your favorites get through to the next round!