American Idol 2016 contestant Olivia Rox was one of the lucky few chosen by the judges for an automatic pass to the Top 10 for season 15. She did not have to worry whether or not the fans would vote her through. However, she didn't let the privilege of being chosen by the American Idol judges go to her head. Olivia and all the rest of the contestants know the next round of picks is entirely in the hands of the viewers.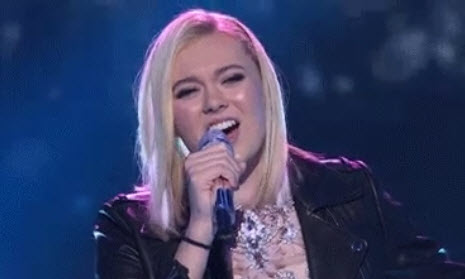 For her Top 10 solo song, Olivia Rox chose to cover an artist that should have been very much in her wheelhouse in doing "Unconditionally" by Katy Perry. The fans on social media certainly seemed to love it, raving about her 'amazing' performance and 'wow beautiful' voice.
Keith Urban said Olivia is showing off her artistry but cautioned her to keep working on letting loose on stage. Jennifer Lopez said the opening with the piano was beautiful, but Olivia has to be careful to really nail the big parts of a song. Guest judge and original American Idol winner Kelly Clarkson thinks Olivia is really good and she's excited to see how she will grow in the future. Harry Connick Jr. praised Olivia on her voice as well, but overall the judges seemed a bit harder on the young singer than usual.
Will this hopeful singer be chosen by the fans to join the already chosen special few and move on to the next round of American Idol 2016? Be sure to check out our guide on how to vote for American Idol and ensure your favorites get through to the next round!