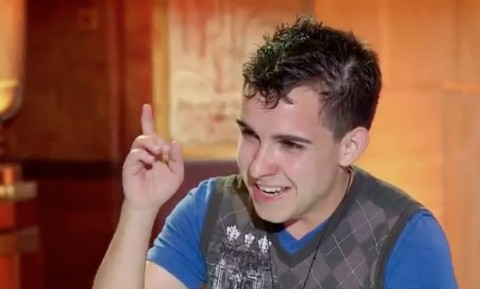 I'm not a fan of cliches, but I think American Idol 2013 hopeful Matheus Fernandes might just be a reason to use the one that goes something like "great things come in small packages."
Matheus is a little guy with a big voice. And while his height has seemingly held him back in other areas, he doesn't have any plans of letting it hold him back with his music.
His audition was touching, emotional and powerful. His voice is great and there's something special about it. The judges agreed and he got a golden ticket to Hollywood.
We've got Matheus' audition video below. Let's take another look and listen to his version of Sam Cooke's "A Change Is Gonna Come."