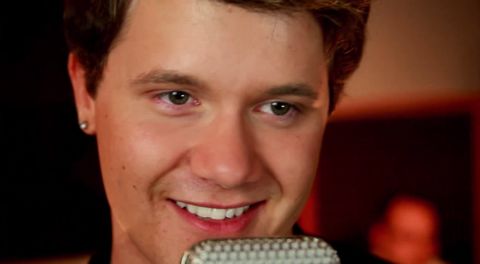 Josh Holiday is another name on the Top 40 spoilers list for American Idol 2013 and unlike some of the other names we've seen he's all new to the series.
Holiday is a 24 year old singer from Celeste, TX and living in Nashville, TN. Josh bills himself as "a Christian who loves to sing and inspire others through music" on his YouTube channel page. His linked Twitter account was named "Joshua Eric Wright," but no longer exists so it seems he changed his name for the commercial benefits.
You can watch several of his performances below in highly polished music videos including "Sunday Kind of Love" and "That Should Be Me." He had more videos on his YouTube account, but they've since been removed.
What do you think of Josh Holiday's chances at making it through to become an American Idol 2013 finalist?