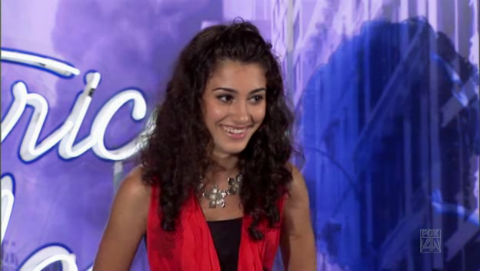 We're only a day away from the American Idol 2013 premiere which means we'll start getting some confirmations on our Top 40 spoilers. Melanie Ademi is among those rumored to be a part of the Top 40 this year. So today we're taking a closer look at her.
Melanie auditioned for American Idols several times and actually made it to Las Vegas week during Season 10 before getting cut. Will things turn out differently for her this year? We'll know soon enough.
I remember Melanie from Season 10. The war refugee from Kosovo tells her story in the clip below just before her audition before the Season 10 judges. Below that video is something newer from her. It's a cover of Adele's "Someone Like You" from her YouTube channel. And while it's no Adele, it sounds like she's evolved since her audition.
What do you think of Melinda Ademi? Does she have what it takes to be the next American Idol?