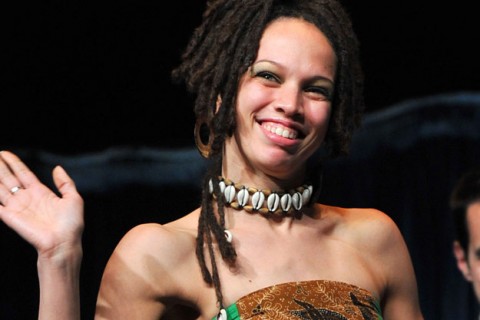 Season 10 American Idol alum, Naima Adedapo has signed a record deal. That's one I didn't exactly expect, but good for her.
The Hollywood Reporters says the American Idol Season 10 finalist has inked a deal with Peak Records will release her first album set to be released later this year, and a 3-song EP to be released in March.
"I feel very blessed to be beginning this journey of music with Peak Records," Adedapo said. "Andi had faith in my artistry from the first time she saw me. Music is in my blood. I feel like I've been taking the steps to creating original music all of my life and now I will be able to share it with the world!"
The president of Peak says she's had her eyes on her since he saw her audition for American Idol.
"We are extremely excited about signing Naima," said Peak President  Andi Howard. "I fell in love with her from the moment I saw her audition on Idol, She is a multi-talented beautiful artist."