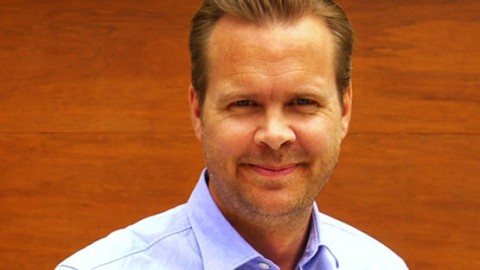 American Idol has already filled the producer void left by Nigel Lythgoe when he was fired last week.
Set to replace Lythgoe during American Idol 2014  is Per Blankens, who produced the Swedish version of American Idol from 2007-2011.
"Per is a creative and experienced executive who has been the show runner on the blockbuster Swedish Idol for more than 5 seasons," said Trish Kinane, American Idol's executive producer for FremantleMedia North America.  "He is extremely passionate about Idol and I'm very excited about his ideas and vision for keeping Idol creatively vibrant. He brings the talent and energy needed to keep American Idol strong."
Blankens is already set to begin his new duties.
"The Idol franchise is a worldwide phenomenon and I'm honored to be a part of the most popular of the franchises, 'American Idol,'" Blankens said according to Variety. "I can't wait to get started as auditions for the new season are just a few weeks away."
Lythgoe officially addressed his departure around the time the news broke of his replacement. He issued this statement:
"It has been a tremendous honor to launch and build American Idol over the course of a decade and to see it recognized with 51 nominations and 6 Emmy Awards including the Academy's highest honor, the Governors Award. To be a part of the spin-off program, Idol Gives Back, was incredible. As well as raising nearly $200 million for various charities it was a personal life-changing experience for me. It also provided me with the opportunity to produce and direct a magical sequence with Celine Dion together with Elvis Presley. This continues to be one of the highlights of my entire career.

"Over the years, I believe we have changed the face of American television forever and eventually created a true global  phenomenon. It has been inspiring to find and launch the careers of artists ranging from Kelly Clarkson, Carrie Underwood, Phillip Phillips and many more, spanning all musical styles and genres. I am truly saddened to be leaving a great team of friends and colleagues. However, at the end of the day, the most important thing is to maintain this incredible platform for America's young talent. This will only happen with the success of the program. If the executives that are now in charge of American Idol believe that the ratings will improve with my departure,  I have no complaints. It has been a great ride and I've loved every moment of it. After dedicating over 12 years to Idol, I look forward to continuing work on my beloved So You Think You Can Dance, which is going strong in its 10th season."