American Idol 2016 finalist Olivia Rox seems to be in a bit of "Trouble" with the viewers, so it's on appropriate that she chose Pink's song by that title to perform this week. We are constantly amazed by Olivia's powerful pipes and love her bright smile and rockin' attitude. However, the fans seem to be less than overwhelmed by her performances, as she came in very close to the bottom in our favorites poll last week.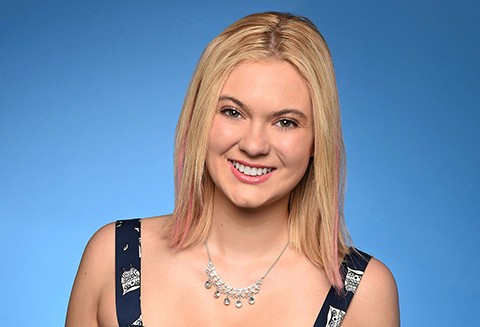 Based on our fan poll responses and social media, we're actually impressed that Olivia Rox made it this far. Which is really a shame, because she is really more unique and interesting than some of the other competitors she's up against, and honestly a better singer. However, we don't think Olivia has always made the best song choices, and her decision to do 'Trouble" by Pink probably wasn't the best pick either.
Harry Connick Jr. said that while it was a good performance in itself, it's not as strong in comparison to her competitors. However, he said she has undeniable talent. Keith Urban told Olivia her vocal range is amazing, and she made the choice for the final spot in the Top 8 very difficult. Jennifer Lopez said the performance clearly said Olivia wanted to stay in the competition, but she needed more believability in the lyrics.
What did you think about Olivia Rox in the American Idol 2016? Find out if she made it to the Top 8 finalists in our American Idol results wrap-up!